Well being in the construction sector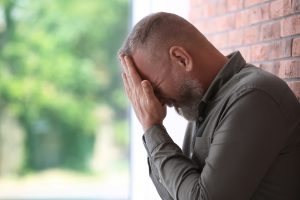 Data from the Office of National Statistics found that between 2011 and 2015, of the 13,232 in-work suicides recorded, those within the skilled construction and building trades made up 13.2%. This is despite construction accounting for little over seven percent of the UK workforce.
Improvements, it is suggested, must come from really understanding how people feel about the work and jobs. In construction, this means moving away from its traditional macho culture. Companies need to provide a sympathetic listening ear and signpost the way to professional support. They should look at paving the way for a supported return to work where time off has been necessary.
Health and Safety consultants Walker Health and Safety Services have written a great blog on this subject which covers what signs to look out for and some things employers can do to help . You can read the full blog post here.
They have also produced some great resources for employers in the construction industry.
Construction Industry Poster – They have created a poster to encourage people to talk to their employers. Once a workplaces wellbeing strategy is in place this poster can be used to encourage struggling employees to talk. A space has been left for employees to add a phone number or email address for the well-being contact in their workplace.
Guide for employers – 
How to have a conversation with an employee about their mental health
One of the hardest part of improving mental health culture is the fear of conversations. This guide takes tips from Mind to create a guide for employers to help them have a conversation with an employee about their mental health.
Instant Help
If you are feeling suicidal or need immediate help then please ring one of the following helplines.
Samaritans 116 123
Mind 0300 123 3393